Complete Guide For A Handicap Bathroom Remodel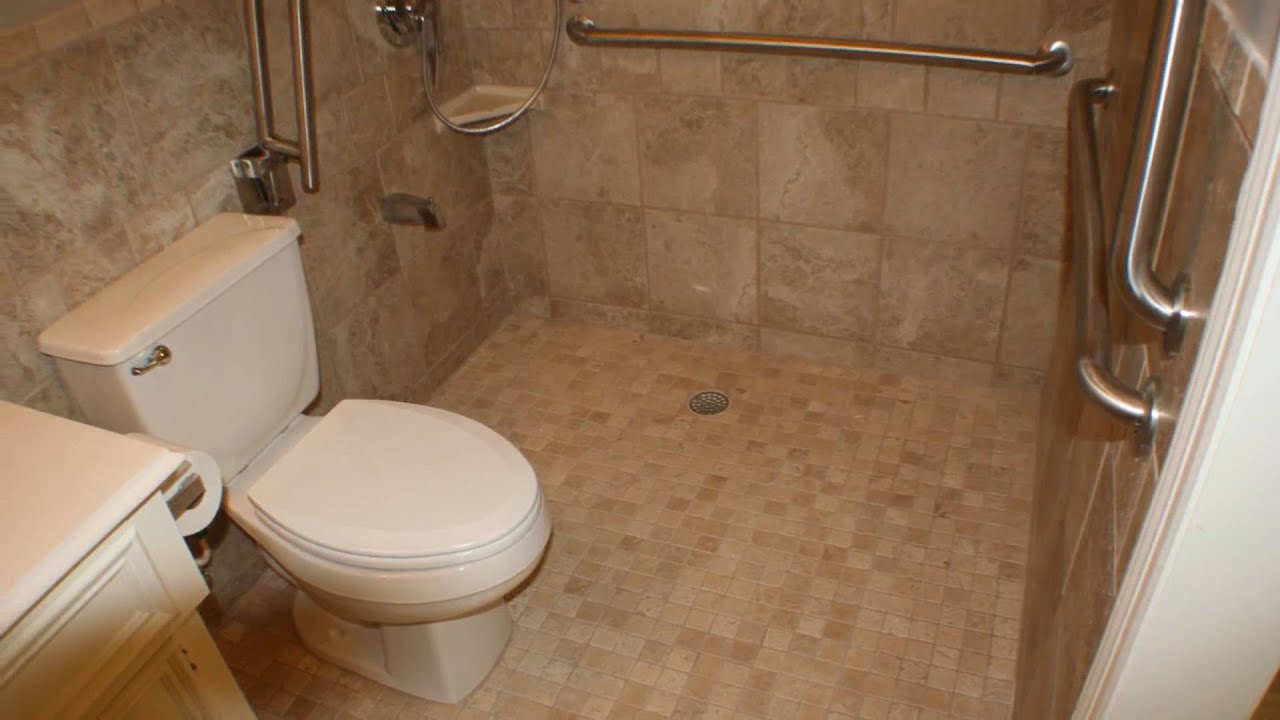 For those who have fallen back or were identified as having a chronic ailment that caused a mobility impairment, a handicap restroom is essential. For youthful landlords and tenants, trendy bathrooms may be totally functional and aesthetically beautiful, but these designs are not necessarily secure for the aged or the disabled.
It won't be wrong to say that remodelling the home is required so that these people can securely utilize the bathroom area as well. But, are you worried thinking that it will ruin the design of your bathroom? Well, it's crucial to remember that design and elegance don't have to be sacrificed in these settings as you can still keep the bathroom modern and attractive.
Remodelling Handicap Bathroom
Is it that you are looking forward to remodelling the bathrooms in your house as per the need of the specially-abled family members? Or are you able to find the bathroom design with the right features for a handicapped bathroom? Well, the great news is that disability adjustments are easy when you know what changes should be made to construct a more accessible bathroom design.
It is simple to pursue a bathroom remodelling project or create your own handicap-accessible home with the aid of an architect if you have the appropriate strategy and the right people on your side. Use the information below as a starting point to determine precisely what changes must be made and how to do so successfully.
Handicap Bathroom Remodel: Things To Keep In Mind
While you begin renovating your bathroom to make it handicap accessible, remember these things:
Accessible Doors For Handicapped People
A standard wheelchair should be able to pass through handicap restroom doors. If the door offers a straight entrance, like at the end of a hallway, for instance, the passageway must be at least 32 inches wide. The accessible door breadth should be at least 36 inches wide to facilitate a turning wheelchair if the restroom is off the edge of a corridor. The bathroom door should open outward in confined situations. Additionally, door hardware should have lever handles that reduce the requirement for gripping and twisting, which can be challenging for people with limited dexterity.
When you are making your bathroom handicap-friendly, remember that the wheelchair users in your family should be able to reach traditional light switches. Large swing light switches may be more user-friendly than typical toggle switches for some people. Additionally, switches or light fittings with motion detectors can be a nice choice.
Toilet seat rims should be 17 to 19 inches from the floor surface, according to ADA regulations. That height is increased by the thickness-variable toilet seats. The recommended toilet seat height for the majority of people who use wheelchairs should be equal to the wheelchair for simpler transfer. Other individuals with restricted mobility might favour toilets that are chair-height since they are sometimes simpler to sit on and get up from.
For bathrooms to be handicap accessible, grab bars need to be appropriately put at the right levels near the toilet, the tub, and/or the shower. For assistance and support, while standing or sitting, handicap grab bars in Philadelphia are utilised both vertically and horizontally. Follow the manufacturer's installation guide and ADA positioning recommendations for safety.
The Bottom Line
We know that everyone wants their bathrooms to be as attractive as possible, but remodelling them to be handicap accessible is a good thing to do. This way you can make it easier for your loved ones to use the washroom without compromising the design or modern touch. You can get in touch with Stair Ride Co. for bathroom modifications in Philadelphia.