5 Tips for Healthy Kids Hair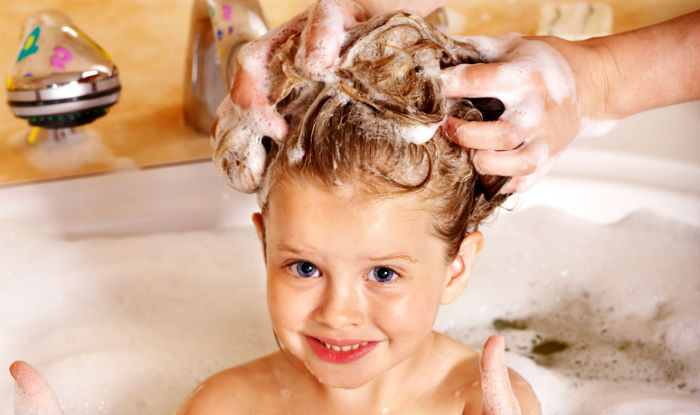 It's important to take care of the health of your kids hair from a very young age. It's vital to do this during their growing years so that they don't face any hair problems later on in life. Your kid's hair can face increased problems in weather conditions during extreme summer days or rainy seasons, so may need extra TLC then too.
Making sure your kids have a good hygiene routine is of the utmost importance. Here are a few simple tips to keep in mind that can help you take good care of your kid's hair.
Understand kids' products
Before you choose and invest in a product for your child, you need to make sure that it is suitable for your kid's age. Kids usually have specially designed children hair products that are milder with fewer chemicals. Shampoos that contain a high pH level can lead to hair breakage and damage.
Choose a cleansing shampoo
When it comes to choosing a shampoo for your kids, you need to make sure that it is mild and not irritating for them. Just because you dilute shampoo with some water, doesn't solve the problem.
Take care of your kid's diet
Your kid's diet plays a very important role in the growth and health of their hair. Make sure they consume a lot of fruits and leafy vegetables in their meals. There should also be a sufficient amount of vitamins and proteins included in their diet to make sure they get a good balance and the appropriate benefits needed for their hair condition. Also, make sure they consume high levels of water to keep their hair hydrated and moisturised.
Tie their hair up before they go to bed
Put your kid's hair in plaits before they go to bed to avoid it getting too messy and tangled up in the night. Avoid using clips or pins as this can cause discomfort for them and end up being difficult to remove in the morning.
Protect their hair from harsh weather conditions
Where it's torrential rain or extreme sunny conditions, it's a good idea to cover your child's head with a hat or scarf. Harsh weather conditions can affect the health of your kid's hair by stripping it's protective layer off, leaving it brittle and dry. Creating a protective shield means they can go out in any weather without compromising the condition of their scalp and locks.
These are very straight-forward and feasible steps that can be easily implemented into your kid's everyday routine. By simply following these steps from your kid's childhood, they have a very high chance of growing up with healthy and strong hair. They are also likely to face very little hair problems in their later adult life, such as loss of hair or hair breakage.