Buying a Herbal Dietary Supplement? Here's What You Should Know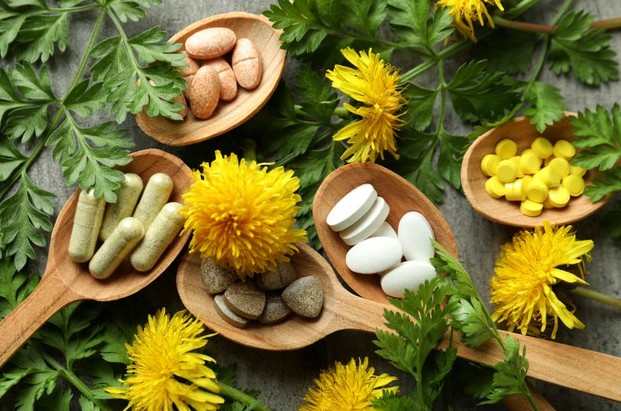 Many people have started relying on dietary supplements for their daily health concerns. Dietary supplements have taken it to the mainstream in recent years. Apart from the vitamins, these supplements include herbs, minerals, enzymes, amino acids, and many other ingredients. They come in a variety of forms like gummies, tablets, powders, capsules, and more. People like to intake these supplements on a daily basis to maintain good health. Herbal dietary supplements also come as a solution for many problems. They are especially associated with relieving the problems like after alcohol effects, digestion, stress, mental focus, and more. These powerful supplements often include b12 and Vitamin D, minerals like iron and calcium, herbs like garlic and echinacea, and other products like probiotics, fish oils, and glucosamine.
The Dietary Supplement Label
Every dietary supplement product, be it from any brand, comes with a supplement facts label that mentions all the active ingredients, the amount per dose, and other ingredients like binders, fillers, and flavorings. The herbal supplement store or the manufacturer mentions the suggested dose at one time, but your dietician may suggest a different or better amount according to your health.
Effectiveness
Dietary supplements have gained so much popularity because they are the source of vitamins and minerals that you cannot gain from your daily diet. They are the direct source of intaking essential vitamins in your body that help in fighting a lot of health issues. People in 2021 have started relying on food supplements because the 9 to 5 schedule does not ensure an appropriate diet for the body. To overcome the lack of a healthy diet, the best natural supplements act as the perfect alternative. However, remember that these supplements cannot completely replace your daily food diet. It is important to have a balanced diet along with these supplements.
Some dietary supplements are effective in improving overall health, while others are associated with specific health conditions. The major ingredients in these supplements have the following health benefits.
Calcium and Vitamin D strengthen the bones and reduce bone loss.
Folic acid reduces the risk of many congenital disabilities.
Vitamins C and E, copper, zinc, lutein, and zeaxanthin together can slow down vision loss in people with AMD.
Omega 3 fatty acids found in fish oils help in heart disease problems.
Certain herbal supplement stores offer specific supplements that help in recovering from a hangover, relieving stress, relaxation, digestion, immunity, and focus. These supplements can fight your daily life health issues. But if your food contains enough vitamins and minerals, prefer not to take supplements over that. Intake of vitamins and minerals more than your need can result in side effects. For example, excess Vitamin A can cause liver damage, headaches, cause congenital disabilities, and reduce bone strength. Similarly, an excess amount of iron can cause vomiting, nausea and may cause damage to the liver.
Consult your healthcare provider before use if you are pregnant, on any other medication. Also, if you are allergic to anything, try not to intake supplements, including that ingredient.
Keep in Mind
Consult your physician before taking any herbal dietary supplement. Confirm whether it is suitable for your health condition.
Consult your healthcare provider to get approval if you are taking the supplement with other medicines.
If you are going to go under any surgical procedure, talk with your doctor before taking the supplements.
Remember that "herbal" is not always safe. Some botanical products might be risky for your health. The safety of a dietary supplement depends on its solution, the amount you take, how it's made, and how it works inside the body.
Before taking the supplements, have your doctor answer these questions:

How will it benefit me?
Does it incorporate any safety risks?
What is the proper dose for me?
How should I take it?
Make sure you are using the best natural supplements to ensure no side effects because of the quality.