Bachelor Pad Living Room Ideas for Men | Designing the perfect living room!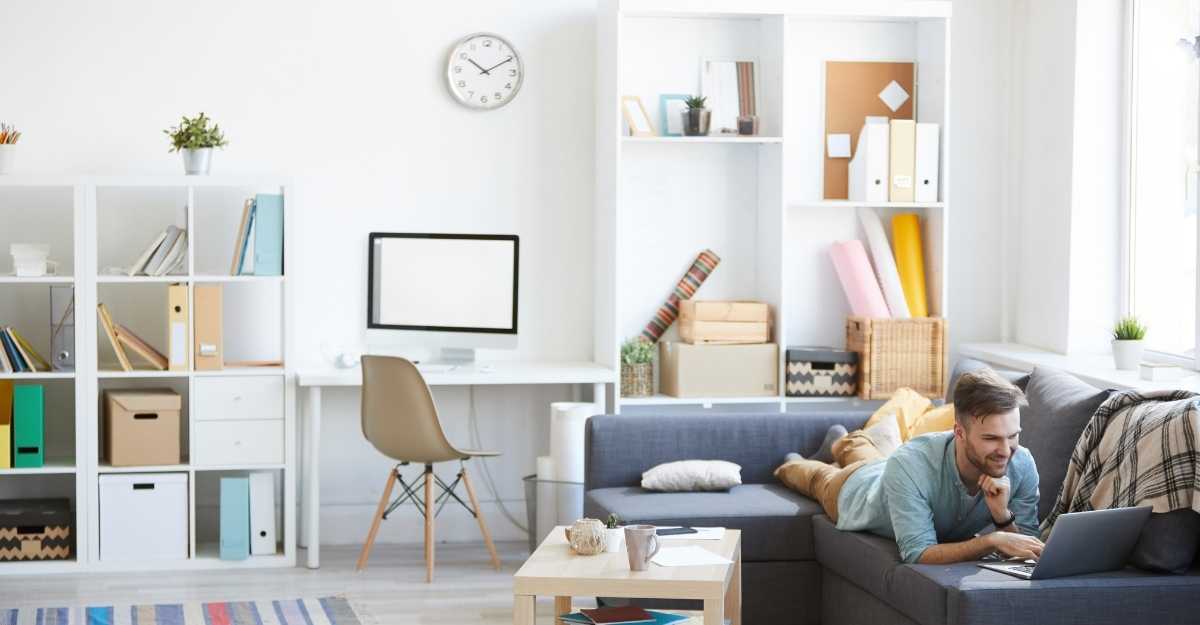 When it comes to decorating the bachelor pad, there are several challenges that you might come across. With so many things to take care of, the entire project of designing a bachelor pad can become a real mess if you are not prepared for it. Here, we are going to share with you a few bachelor pad living room ideas for men.
With these ideas, you can make sure that you have the right living space for your bachelor pad.
A few living room decorating ideas for bachelor pads
Choosing the right wall colour – The first thing to note while designing the bachelor pad living room is to choose the right wall colours that reflect your inner vibe. You should consider light pastel shades for the living room walls. This will make your room look subtle and will keep the decor options open.
Adding a beautiful Eames Lounge chair – Another thing that can simply improve the overall look of your living room is to add an Eames Lounge chair. Where most of us couldn't afford to buy the original chair that costs around $5000, there, you can easily find the Eames Chair Replica in the market. You can check the best Eames chair replica here.
Using a unique wall art of your choice – Adding the piece of unique wall art can improve the overall look of the living room of your bachelor pad. The trick here is to choose the art that speaks to you. This is why decorators often say that you should choose a piece of wall art that can reflect your taste.
Throw on the rug of your choice – Adding some colour and texture to your living room floor can also transition the look of the entire space. There are several different rugs options available for your living rooms. You can play around with bold colours if everything else in your living room is subtle in colour.
Select a theme – Another cool idea to ease designing a perfect living room for your bachelor pad is choosing a particular theme. Choosing a specific theme can limit the choice, making the choice easy for you. You can go with either minimalistic theme, contemporary theme, authentic antique look, etc, depending on your taste.
Choosing fine furniture – Another crucial thing to do is choose the right quality furniture. While choosing the furniture, you should not spare any expense. Choosing fine quality furniture is essential to make your living room look full and welcoming.
Conclusion
Above, we have mentioned a few tested techniques using which you can design a perfect living room for your bachelor pad. So, if you are redecorating your bachelor pad living room or are designing a new living room, these tips will make your project easy and successful. With all the tips mentioned above, you can simply design a perfect living space that not just is welcoming but also reflect your style and taste. So, what are you waiting for? Go design the perfect living room look for a bachelor pad.