Why are built-in wardrobes more efficient in terms of space and usage?
Wardrobes are an essential part of your room and home. Without having proper wardrobes, your house and room will become a complete mess. Everything will be visible outside and your room and house will look untidy and unorganized. Therefore, it is imperative to have well-built wardrobes in rooms and house to enhance their beauty and functionality. Recently, a new improvement has been made in the field of wardrobes and that is the 'built-in wardrobes. Built-in wardrobeshave many benefits over traditional wardrobes. Moreover, they can be manufactured for small and awkward places, such as below the stairs and corners. You can also make them in L shape. The pre-made standing wardrobe gives you much less space than this custom made ones.
Here are some more significant benefits of built-in wardrobes: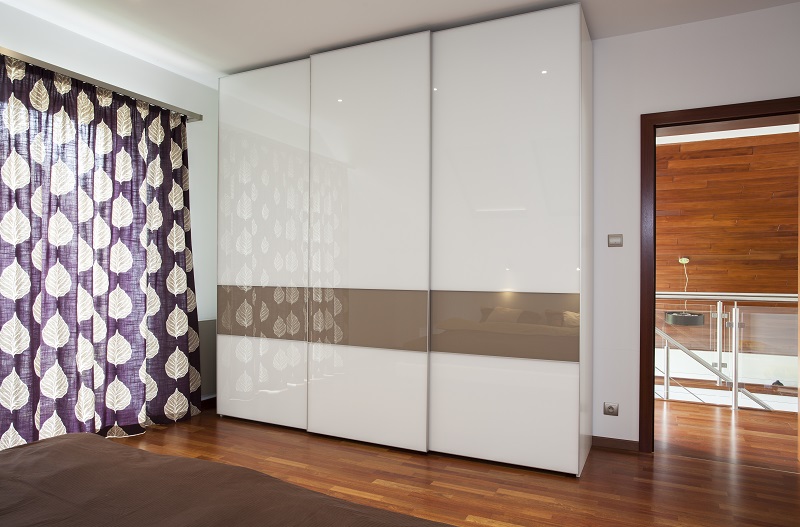 1. Can be manufactured as per your requirements: These wardrobes can be customized in size, shape, and accessories. You can design their internal and external look and feel as per your choice and taste. You can add more drawers and shelves and even customize their height and width. Hence, the versatility that you will get from these wardrobes is much more than any other option.
2. Can perfectly match your interiors: When you buy a pre–made wardrobe, you might not get the best match according to your interiors. You will have to compromise with it, and it will affect the look of your entire room. However, built-in wardrobes can be designed as per the interior of your room. You can select the polish, color, or ply that complements your walls and the rest of the furniture.
3. Can have customized lighting: This is one thing that is not at all possible in pre-made wardrobes. You can fit LED strips in the cabinet to illuminate your antique collection. Or you can add the lighting in the shelves for better viewing. Now, you don't have to switch on all the lights to search for your accessories in the wardrobe.
4. Can be maintained efficiently: If you have a wardrobe that fits from the ceiling to the floor, then you don't have to get bothered about cleaning the dust from the top of it or from under it. There will be no cobwebs between the walls and the wardrobes. It is also easy to dust or vacuum the more oversized wardrobes.
5. Can be made at an affordable rate: The amount of pre-made wardrobes is fixed, and it is non-negotiable. However, when you customize them, you can choose the material, design, and contractor that fits within your budget. You can get your cabinet made as per your needs. You don't have to worry even if you are tight on budget. Hence, you will not have to compromise in terms of size or look; all you have to do is choose the things as per your needs.
6. It is a long-term investment and not an expense: If you use durable material and the right contractor to build your wardrobe, then you'll enjoy using your cabinet for many years to come. It will bring much-needed value to your everyday storage needs. You'll have better storage space, and your wardrobe will look more organized. The features and utility of a built-in wardrobe are much more than a pre-made one, as there is no guarantee of quality in pre-made wardrobes. Hence, we can say that it is a value for money alternative.
Lastly, before you decide to buy a built-in wardrobe, make a list of things such as your budget, material you want, size, height, width, how many shelves you need, what color and design you want. According to your list, search for the things you wish. Or you can also hire a contractor who will get you everything as per your need. But ensure that he is a reputed contractor and he should be ready to work within your budget. Do pay attention to the detailing, as it will make a big difference in the overall look of your wardrobe.